WE TRANSLATE INTO ALL LANGUAGES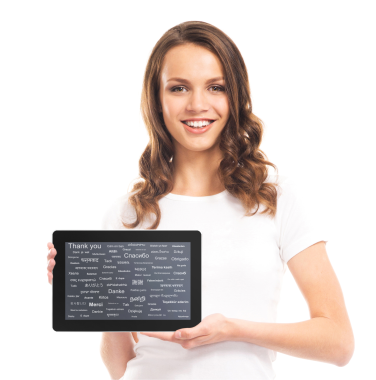 Esoc Translations offers you a specialized quality service with immediate response that shall provide you with the linguistic solutions you might need.
Specialization:Our translators and interpreters, who can be sworn translators, are specialized in the legal, financial, economic, technical and scientific fields.
Confidentiality: We guarantee that we shall handle the information submitted to us for its translation or interpretation with the strictest confidentiality.
Quick response: We have an urgency service and we guarantee compliance with the agreed deadlines.
Translations
Simple.
Sworn.
Interpretation
Simultaneous.
Consecutive.
Bilateral (liaison interpreting in meetings).
Interpreting Equipment
We have our own simultaneous interpreting equipment that we can install wherever you need it.
If you need translation services, don't hesitate to ask us for a nonbinding estimate online. Estimate